All About Ash Kash: The Rising Social Media Influencer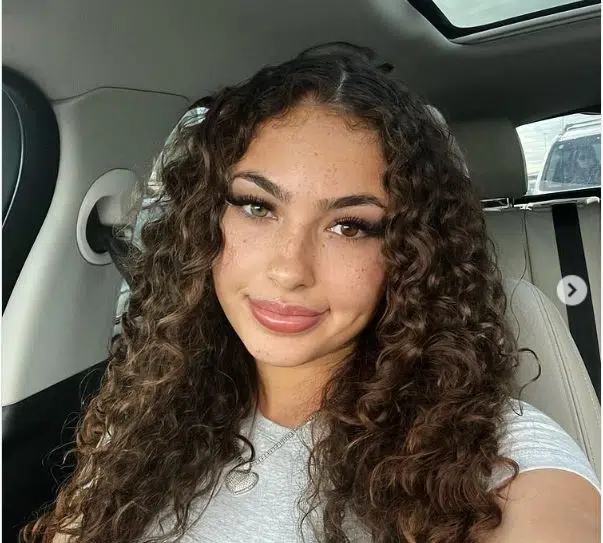 Introduction
In the world of social media, there are countless influencers who have captured the attention of millions. One such rising star is Ash Kash, a TikTok sensation and Instagram model hailing from Chicago, Illinois. With her captivating selfies and engaging content, Ash has amassed a massive following across various platforms. In this article, we will delve into the life and career of Ash Kash, exploring her journey to fame, her social media presence, and her entrepreneurial ventures.
Early Life and Career Beginnings
Ash Kash, born on January 9, 1998, in the United States, embarked on her social media journey in 2018 when she launched her Instagram account under the username ash.kaashh. Her very first post, uploaded in August 2018, was a powerful declaration: "I am going to be a millionaire." Little did she know that this statement would be a self-fulfilling prophecy.
Instagram Success and Modeling Career
Ash Kash's Instagram quickly gained traction, attracting a staggering 2.3 million followers. Her content primarily consists of striking selfies, vacation snapshots, and stylish outfits, showcasing her flair for fashion and her natural beauty. In her Instagram bio, Ash describes herself as a "model," and her posts certainly reflect her modeling aspirations.
Expanding Influence on TikTok
While Ash Kash found initial success on Instagram, it was her foray into TikTok that truly propelled her popularity to new heights. With her charming personality and captivating dance moves, Ash quickly garnered a substantial following on the platform. You can find her TikTok account under the username @ashaley.nucole.
Venturing into Other Social Media Platforms
Ash Kash's influence extends beyond Instagram and TikTok. She has also established a presence on several other platforms, including Twitch, Twitter, and OnlyFans.
Twitch: Connecting with Fans in Real Time
On Twitch, Ash Kash interacts with her fans in real time, providing them with an opportunity to engage with her during live streams. With over 40 thousand subscribers on Twitch, she has built a dedicated community of followers who eagerly tune in to her broadcasts.
Twitter: Sharing Thoughts and Opinions
Ash Kash's Twitter account serves as a platform for her to share her thoughts and opinions on a wide range of topics. Her tweets offer insights into her personality and beliefs. In a recent tweet, she expressed the importance of self-care, stating, "Putting yourself first isn't selfish… It's necessary!"
OnlyFans: A Unique Connection with Fans
In addition to her other social media endeavors, Ash Kash runs an OnlyFans account, where she offers exclusive content to her subscribers. With 21 posts and 6.4 thousand likes, she has found a way to monetize her online presence and create a more intimate connection with her dedicated fanbase.
Entrepreneurial Ventures
Beyond her success as a social media influencer, Ash Kash has also ventured into entrepreneurship, showcasing her business acumen and ambition.
Heaven Sent Nails: A Nail Business
As an entrepreneur, Ash Kash launched an acrylic nail business called Heaven Sent Nails. This venture demonstrates her versatility and entrepreneurial spirit, expanding her brand beyond the realms of social media.
Fashion Nova Partnership
Ash Kash's influence in the fashion industry has not gone unnoticed. She has partnered with renowned fashion brand Fashion Nova, solidifying her position as a prominent figure in the world of fashion and style.
Personal Life and Relationships
While Ash Kash's professional life is well-documented on social media, she also has a personal side that she shares with her followers.
Romantic Involvement and Family
Ash Kash has been romantically linked to Sharife Cooper, and their relationship has been a subject of interest among fans. In addition to her romantic pursuits, Ash has a close bond with her family, with her father being a businessman and her mother a homemaker.
Furry Companion: Astro the French Bulldog
Ash Kash's love for animals is evident through her Instagram posts, where she frequently shares pictures of her adorable French Bulldog named Astro. This furry companion adds another layer of charm to Ash's online persona.
Conclusion
Ash Kash's rise to fame as a social media influencer and model is a testament to her talent, charisma, and entrepreneurial spirit. With millions of followers across multiple platforms, she has solidified herself as a prominent figure in the world of social media. Through her engaging content, Ash continues to captivate audiences and inspire others to follow their dreams. As she continues to expand her brand and explore new opportunities, it is clear that Ash Kash's star is only set to shine brighter in the future.
Additional Information:
Ash Kash's dedication to self-care and personal growth resonates with her audience, inspiring them to prioritize their own well-being.

Her unique fashion sense and style have garnered attention from fashion enthusiasts and brands alike.

Ash Kash's engaging TikTok content includes dance challenges, lip-syncing, and comedic skits, showcasing her versatility as a content creator.